Praga Studios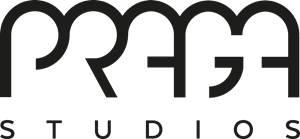 An administrative building that brings people and the city together, not only through the impressive publicly accessible entrance atrium with a piano. Moreover, the project is maximally respectful of its surroundings - upon its completion, Praga Studios was awarded as the "greenest" office building in Central Europe.
About the building
Adress:
Tota area:
Number of floors
Starting date:
Completion date:
Architect:
Praha 8 - Karlín
11 814 m2
7
2017
2019
ADNS architekti
In the center of Prague's Karlín district, which is evolving dynamically.
The building connects two previously separated streets and creates a new public space.
The Křižíkova metro station and other public transit stops are in the near vicinity.
What makes the building unique
The generous, publicly accessible entrance atrium, which features an orange piano.
No barriers - there are no Qtourniquets in the ground-floor lobby.
Advanced system of parking management for tenants and visitors.
Smart beehives on the roof. Community garden next to the building.
Sustainability & Certification
LEED Platinum for Core & Shell (97 points) – 3rd "greenest" office building in the world (at the time of awarding), best in the CEE region
WELL Gold for Core & Shell – second building in the Czech Republic with this certification


Innovations
Praga Studios has innovative technologies built-in from the foundations to the top floor. Tenants and visitors can take advantage of a cutting-edge smart parking system (including cameras for automatic recognition of license plates) and the Connected by Skanska mobile app. The roof terrace features several smart hives, which monitor bee activity online.
CBRE Global Investors
Edwards Lifesciences, Bizmachine, Pipedrive, Spojka Restaurace & Events, Scott & Weber